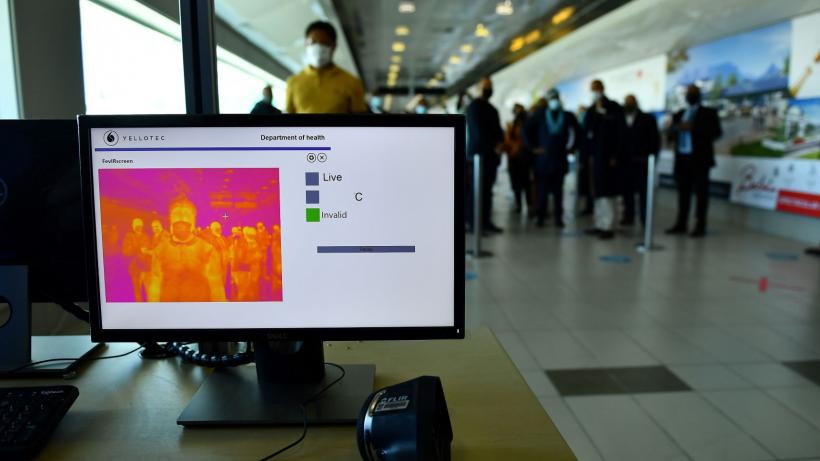 Data for decision making in the COVID-19 crisis
The COVID-19 pandemic is an unprecedented global crisis. For governments to respond effectively, policymakers need quality data on the prevalence of the virus and its various social and economic impacts.
There are now at least 55 million confirmed COVID-19 cases across the world, with over a million deaths. While the world has probably not experienced a pandemic of this magnitude, it has also not had access to information and data at such scale and speed.
Thus, navigating a path out of the crisis through appropriate policy decisions requires careful consideration of the information available. Some policies make sense regardless of what the data say, such as decisions to create public awareness, encourage hygiene and social distancing practices, and disallow large public meetings. Others could be based largely on existing data, such as targeting food aid to pre-existing vulnerable groups or implement age-specific lockdowns. Several policies require prioritising new data collection, such as identifying and assisting groups without access to a safety net or those made newly vulnerable. The latter is particularly important as we move into the post-lockdown phases of recovery.
With the right framework for collecting and applying data – as well as the political will to adapt policy when new evidence comes to light – even governments with limited capacity can form timely and effective responses to COVID-19. 
Key COVID-19 policy questions that benefit from data
Any data gathering exercise should be guided by three policy priorities: containing the disease, protecting the vulnerable, and mitigating the economic impact on firms and individuals.
Containing the virus: Of foremost policy concern is how to appropriately limit the spread of the virus, balancing economic needs with efforts to mitigate transmission. Policymakers have had to figure out how best to identify and isolate those carrying the virus. The overwhelming global response has been to rely on data from molecular testing. However, monitoring secondary and administrative data can help track virus prevalence where testing at scale is infeasible. Once the virus' prevalence and community transmission are identified, governments need to implement appropriate restriction strategies. To do so, policymakers also need data on healthcare capacity, comorbidity, travel information, population demographics, and firm-level data and national accounts to identify which geographic areas, groups of people, and economic sectors to target.
Protecting social vulnerabilities: As the economic implications of the virus begin to overshadow the health crisis, policymakers face questions around how to identify those most in need of support, including the newly vulnerable and informal workers. Designing the most effective policy instruments requires considering when to provide support, for how long, and what the intended and unintended consequences of a policy decision might be.
Mitigating damage to economic markets: Collecting data on firms and markets crucially inform decisions around economic support programmes, restoring supply chains, and protecting business and employment. Policymakers evaluate questions such as whether disruptions to agricultural supply chains impact food security and when and how to administer financial aid to firms.
Implementing a data-driven approach 
The ability of policymakers to undertake decisions around key policy concerns depends on having timely access to good quality data and the structures and skills to act upon it.
Data collection on the ground is often costly and time-consuming—and might be not possible in a time of crisis such as the COVID-19 pandemic. Instead, online or phone-based rapid surveys are a low-cost and efficient way of gathering information from households and businesses. For example, the city of Medellin requested residents to register their symptoms online when applying for relief funds, resulting in health information on 90% of residents. In Lagos, high-frequency phone surveys were used to understand how COVID-19 had affected traders.
Policymakers may also rely on government staff surveys or existing administrative data. For example, in Afghanistan, survey data from a sample of ministerial employees in the education sector provided insight into the impact of hygienic practices on virus transmission.[1] Administrative data, such as electronic VAT records, can allow governments to track transactions along value chains and identify firms and sectors most affected by the crisis.
Where detailed data collection and complex analysis is not viable, simple proxy measures suited to the context, capacity, and resources can be used. This includes merging datasets to uncover new information, predictive modelling, and digitising administrative data.
An IGC-funded research study in Pakistan, for example, is geotagging 2.4 million households in Karachi based on electricity consumption. This is achieved by acquiring electricity bills from the main electricity supply company in the city and predicting consumption in order to target social assistance.
A World Bank-developed methodology uses spatial data on population density, building height, and mobility to predict potential clusters of infection. IGC Rwanda adapts this with a similar study measuring overcrowding with IGC data on building footprint and height, as well as other remotely sensed data on 'built-up area' (European Commission, 2014) and WorldPop spatially disaggregated population data (World Pop, 2020). Both of these help leaders prioritise health and civil resources and understand what degree of social distancing is possible.
Gathering necessary skills and human resources
Across most governments, the capacity to implement priority policies often constrains progress. This is the same for data. Without a dedicated analytics unit to compile and analyse data, even the best data strategy will have limited use. Given the pandemic's urgency, there is little time or money to invest in additional data science, analytics, and engineering capacity. This is especially true as these are expensive skills to acquire.
Instead, governments can look to repurpose aspects of units – such as the treasury departments, tax agencies, and statistical bureaus – staffed by those with strong data skills. For instance, in Cape Town, a call centre was repurposed for COVID-19 data collection and visualisation efforts.
Alternatively, governments can leverage assistance from outside experts such as development partners, research institutions, or private consultants. Governments can also leverage external supports to analyse data, provided external feedback, and help build in-house capacity, where the crisis presents a critical juncture for longer-term investments in data-driven policymaking.
Ensuring consistency and usability of the data
In a crisis situation, rapid and real time data collection often comes with high potential for error. However, quality and consistency of data is important if decision-makers are to draw insights from cross-country comparisons. To better serve policymakers, data needs to be accessible and easy to interpret. One way to achieve this is to develop reporting formats such as dashboards that visually display useful data, as has been done by the IGC in Sierra Leone.
Setting up response units and digital data rooms can be useful ways to gather and coordinate a wide range of data and use it to answer specific policy questions. For example, a response unit for food security was set up in Kenya to proactively gather pricing and food availability data for about ten staple goods at a sub-national level on a weekly basis. The unit then developed and implemented guidelines and policies, tracked ongoing indicators, and provided targeted support where necessary.
Conclusion
The COVID-19 pandemic has reminded us of the importance of data for decision-making. However, while the merits of a data-driven response are well-evidenced, it is important for governments to recognise that benefits of having more data do not always outweigh costs of collecting it – particularly in resource constrained environments. Thus, governments need to set clear priorities that align to their human and financial capacity. Any data collection effort should start with a specific policy question (like those detailed above) and ensure that the enabling infrastructure and institutions are in place to turn this information into actionable, targeted solutions.
[1] Taken from internal discussion paper: Callen, M. (2020). Understanding Government Responses to Covid-19: Observations and Evidence from Asia.
This blog summarises the policy paper Using data to inform the COVID-19 policy response. 
Disclaimer: The views expressed in this post are those of the authors based on their experience and on prior research and do not necessarily reflect the views of the IGC.