Half-built homes can ease slums
Could an architectural innovation in Chile be the answer to low-cost housing? The IGC's Sally Murray looks at a Chilean housing project providing half-built homes for the urban poor. Using an 'incremental construction' approach, the design allows low-income residents to add to and expand upon their homes, over time, as financing constraints are relaxed.
In the lofty world of architecture prizes, it's often the more extraordinary designs that win accolades. But when Chilean Alejandro Aravena won the Pritzker Prize — the 'Nobel prize of architecture' — last week, it put the spotlight on a very different kind of architecture: one that prioritises people over prestige. Aravena's Elemental studio advocates "architecture as a shortcut to equality": an approach guided by the demands of a global housing crisis. From a low-cost housing project in the Chilean desert to post-disaster housing for displaced people, this is architecture that brings ordinary people into the design process and works to the budgets of the poor.
The world is crying out for such urban design. Developing countries face a huge housing shortfall: people are moving to cities at an unprecedented rate, while 200 million (two-thirds) of urban households are already in slums. Houses that the poor can afford are generally flimsy, single storey, poorly located, overcrowded and with insecure tenure.   Firms have been getting creative to meet the challenge: we've seen 3D-printed houses in China, semi-permanent flat-pack shelters for Syrian refugees, and prefab compressed straw walls and cheap sanitary coating for dirt floors in Rwanda. A housing lottery for thousands of affordable flats in Ethiopia's capital, Addis Ababa, is one state-led innovation. But many governments are dragging their feet and the gap between people's needs and the housing available remains vast.
Aravena's approach is as old as houses themselves. You may have used it yourself. It's called incremental construction, and involves home owners adding more space and finesse to their initially basic house structure over time.   Incremental construction is important because the poor can't access credit to buy the 'finished house' they'd like up-front. But, like everyone, poor people like to expand and otherwise improve their houses as resources become available from savings, windfall income and broader social networks. Aravena's housing projects provide recipients with literally half-finished houses: one side is un-built, and the interior is bare, with only basic amenities and no finishings. Home owners add to it when they can afford to.   This simple approach makes good-quality housing accessible to poorer people. It also provides them with personalised homes they are invested in. In contrast, anonymous, grey high-rises leave residents no space for expansion, while slums entail insecure land rights and inadequate infrastructure, leaving little incentive for home improvements.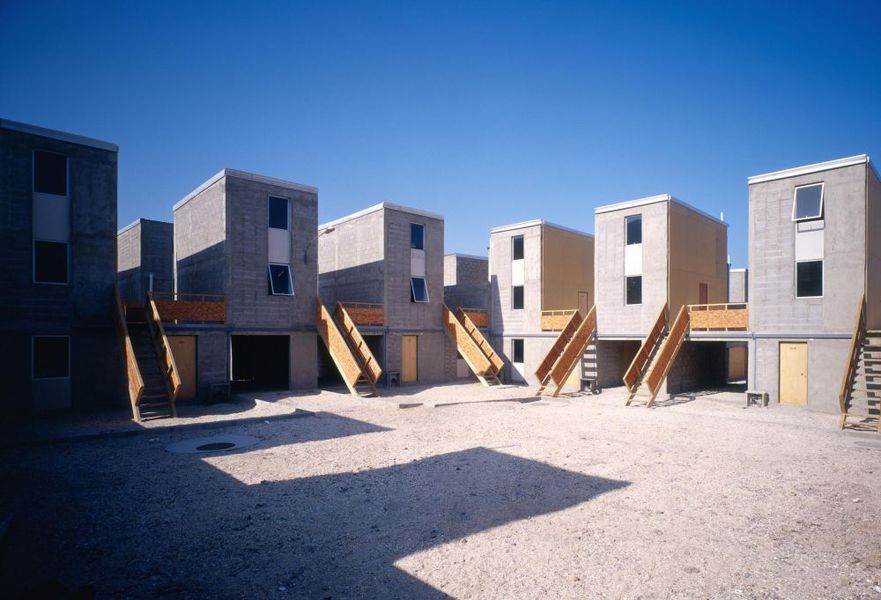 An example of Elemental's 'half of a good house' concept, in Quinta Monroy housing project, Chile
Cristobal Palma/ELEMENTAL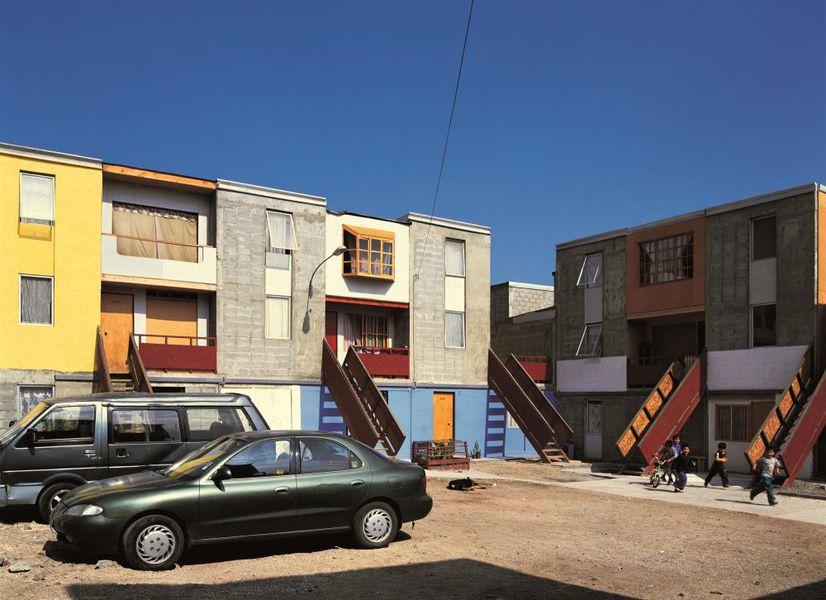 The houses of Quinta Monroy, Chile, at a later stage, after residents have added features to them
Cristobal Palma/ELEMENTAL
An interior of an Elemental house at Quinta Monroy, Chile, before residents move in
ELEMENTAL
But to Aravena's grey slabs, residents have added rooms, colour, foliage, furniture and finishings to make attractive neighbourhoods that are culturally appropriate and meet residents' idiosyncratic needs.

A Quinta Monroy home interior, after residents have moved in and developed the space
ELEMENTAL
The model can deliver other benefits. By building houses in rows and providing the upper floors — or the foundations for these so that they can be built over time — the technique can encourage dense developments that reduce land consumption, allowing poor residents to live near jobs, amenities and transport, where land is more expensive.
So far, incremental build designs have been slow to penetrate mass housing projects, and haven't been embraced by most developing country planners — or by most architects, who tend to look for an immediately attractive finished product.
But there's a need to branch out from tired and ineffective models of mass social housing to embrace not only new materials and technologies, but also new architectural norms about the meaning of 'good housing'. If this year's Pritzker Prize leads to wider recognition of this simple (and ancient) technique's attractiveness and necessity, I hope more governments and firms start trying it — and demanding it — to finally make quality living conditions for a growing urban population a reality.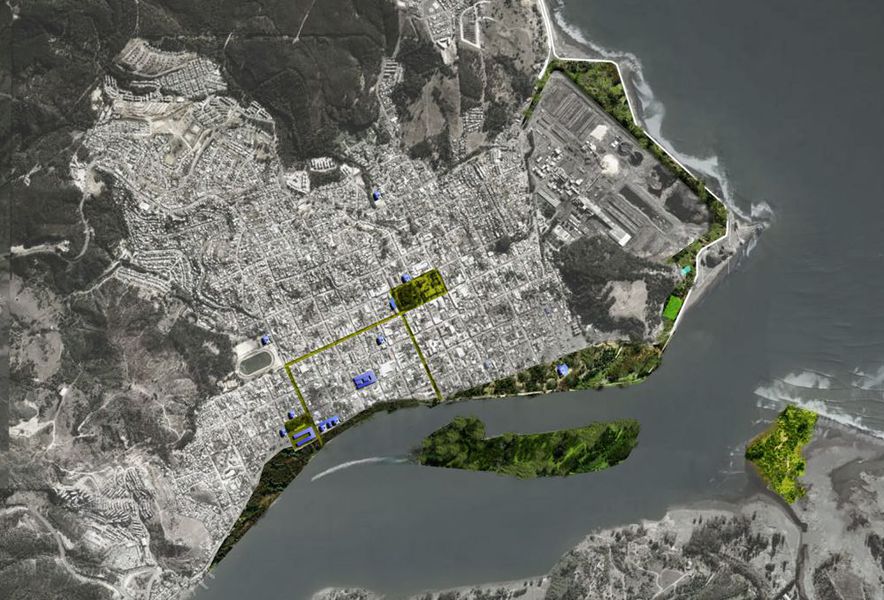 Post-tsunami reconstruction plan of Constitución, Chile. On 27 February 2010 an 8.8-magnitude earthquake and tsunami hit Chile. Constitución  was one of the worst hit cities
ELEMENTAL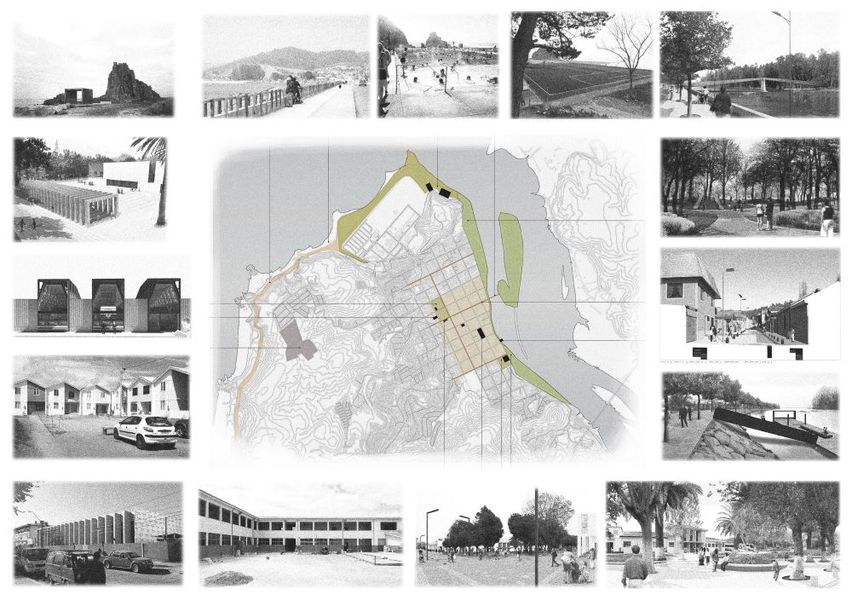 Some of the design ideas for post-tsunami reconstruction in Constitución, Chile, showing housing, parks and public buildings. The earthquake and tsunami caused damage to at least 400,000 homes
ELEMENTAL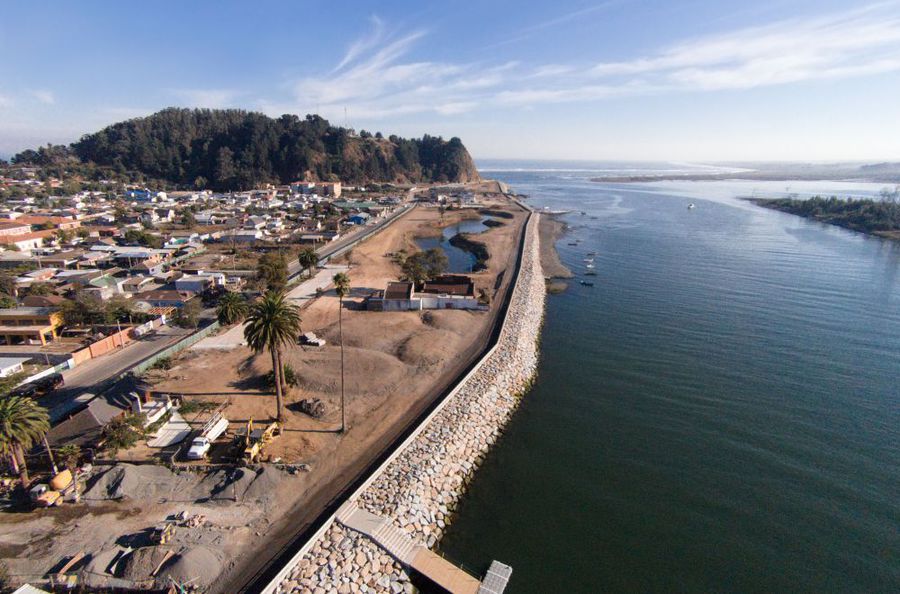 Part of the post-tsunami reconstruction plan for earthquake-affected Constitución, Chile
ELEMENTAL
The Villa Verde housing project, for people affected by the 2010 earthquake and tsunami
ELEMENTAL
The Constitución housing development in Chile
ELEMENTAL
This article was originally published on SciDev.Net. Read the original article.
//