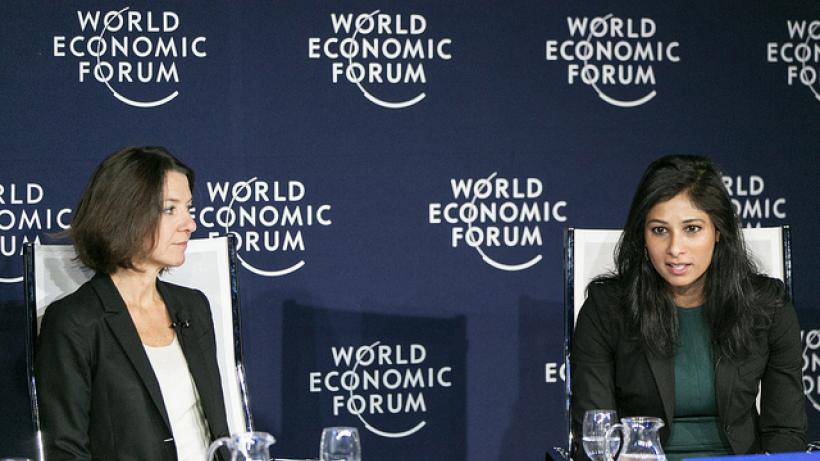 IGC Quick Clicks: A new world order in the making? Highlights from Davos
A short summary of the main themes covered at the 2019 World Economic Forum Annual Meeting.
"It can't be business as usual amid constant protests, riots, shutdowns and escalating social tensions". These words were written by Seth Klarman, touted as the next Warren Buffet by Fortune, and titled the 'most successful and influential investor you've probably never heard of' by The New York Times. This line forms part of a 22-page long annual letter to his investors, some of the wealthiest families in the world, and is telling of the unorthodox times we live in.
As the World Economic Forum (WEF) 2019 Annual Meeting unfolds in Davos, I wonder, in a world of increasing divisions and economic isolation, what does the WEF Annual Meeting -- a gathering of over 3,000 world leaders -- have to offer?
This year's conference was themed: Globalization 4.0: Shaping a Global Architecture in the Age of the Fourth Industrial Revolution.
Let's start with the basics: What is the fourth industrial revolution? Coined by Klaus Schwab, the Executive Chairman of WEF, the fourth industrial revolution deals with the introduction of technologies at a speed and scale unparalleled in history. And what is Globalisation 4.0? Globalisation that identifies "new models for peace, inclusiveness and sustainability to suit a world where further global integration is inevitable".
Ever since the financial crisis of 2008, there has been a growing anti-globalisation murmur which has turned into a roar in the past few years as the trade war between the US and China, Brexit, and the increasing popularity of protectionist policies have unfolded. In this world where people are wondering 'is the end of globalisation upon us?', a discussion on the new face of globalisation seems timely.
With Trump pulling out from the WEF meeting, all eyes were on China. The country's messages were clear: people are overreacting to China's growth slowdown, China will continue to grow economically, and the leader of new-age globalisation has arrived, one that relied on political reform rather than democracy. The latter message was met with a fair amount of backlash, particularly form George Soros who attacked China for its lack of civil freedom.
Alongside China, a plethora of other leaders spoke on the issue of globalisation from Chancellor Angela Merkel who urged political leaders to make compromises to keep the global architecture intact, to Italian Prime Minister Giuseppe Conte who questioned the validity of the EU, and to Brazilian President Jair Bolsonaro who spoke of a new populist Brazil that nonetheless would "work in harmony with the world, in sync with the world". However, amidst much turmoil in Europe, new avenues to Africa seem to be opening up. Rwandan President Paul Kagame and South African President Cyril Ramaphosa spoke of the increasing relevance of Africa, which is seeing increased regional and global integration. Angela Merkel also discussed the important of Africa as a trade partner in these new times.
As we are talking of globalisation and new technology, we must touch upon inequality. The WEF forum always receives major backlash as some claim it is 'where elites expand their carbon footprint, eat $43 hot dogs and throw lavish parties in the name of making the world a better place.' As per tradition, Oxfam released its Global Inequality Report at the beginning of the meeting. The report titled 'Public Good or Private Wealth' finds that "the number of billionaires has doubled since the financial crisis and their fortunes grow by $2.5bn a day, yet the super-rich and corporations are paying lower rates of tax than they have in decades", and calls for fairer taxation of the wealthiest to be used to provide universal health, education, and other public services. At the same time, there is much concern about artificial intelligence (AI) taking over jobs, rendering much of the population redundant. But not all is lost. Minouche Shafik, Director of LSE and an attendee of the conference, has penned a thoughtful piece on the increasing division in society and a seven-point plan to tackle it.
The regulation of social media (and a proclamation of its dire need by George Soros) and climate change (by Sir David Attenborough) were also discussed in detail. Time will tell what developments this meeting will bring. If nothing else, it has beaten the drum of a changing world order.
Editor's Note: This blog post is linked to the LSE Festival: New World (Dis)Orders