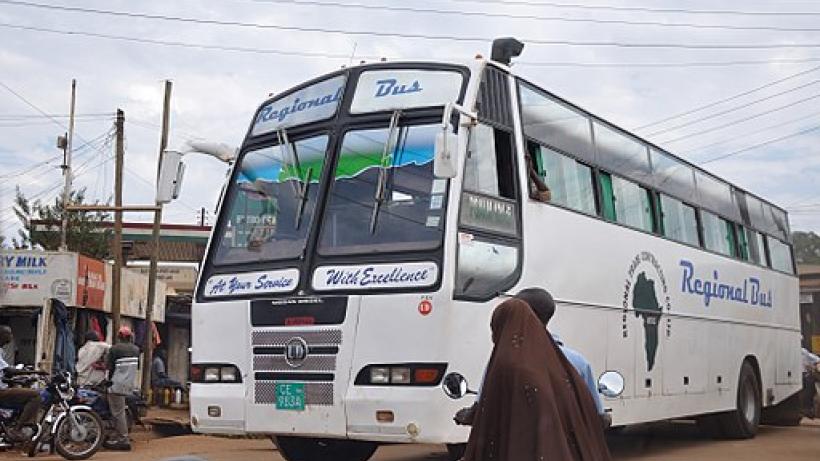 Incremental reform for public transportation: From mini-vans to buses
More roads mean more cars. Effective urban policy should prioritise getting people on the roads, with in fewer vehicles – are buses and other mass transit systems the answer?
Connectivity to move people rather than vehicles
Connectivity nurtures agglomeration economies and unlocks the productivity potential of cities. In developing country cities however, which are experiencing accelerated growth, connectivity is often hampered by the lack of road capacity to support the increased motorised travel. This in turn leads to severe traffic congestion. Often in the absence of adequate public transport services, the private sector fills the void of limited transportation supply using various forms of para-transit modes like motorcycle taxis, mini-vans and rickshaws. Unfortunately, many governments address congestion alleviation by providing more road capacity for cars which are used by the privileged few. Policymakers have been slow recognition of the fact that roads should carry more people than vehicles.  In other words, the focus of transportation policy should be to nurture affordable public transport service to support connectivity within cities.
Good housekeeping to nurture affordable public transport connectivity
Introducing a public transport system that is functional, affordable and financially sustainable is not possible through a so-called big bang approach, particularly in a resource constrained environment. Rather it requires various incremental measures over time that address the challenges and concurrently prepare the operational environment for future interventions. A starting point for transport entities, therefore, should be to optimise the use of the existing road network capacity by implementing appropriate traffic engineering and management measures including on-street parking as well as managing pavement encroachment. These low-cost measures should be complemented by appropriate vehicle safety and emission standards. Finally, to sustain these reforms, the capacity of responsible institutions should also be strengthened.
Following these initial measures, transport authorities may consider bringing some order to the para-transit sector. In parallel, they should also explore the viability of introducing buses along high traffic volume corridors. Operation of a bus system if introduced, can be further enhanced by bus priority measures, such as bus-only lanes and giving buses priority at intersections.  These measures then begin to build a foundation for introducing more complex and sophisticated technologies, including the Bus Rapid Transit (BRT), Light Rail (LRT) and heavy rail systems.
African cities, characterised by rapid urbanisation and resource constraints, can make a similar start by implementing reforms in the regulatory and policy environment that would enable the informal transport services to gradually transition in to a formalised structure of public transport services using buses along heavy traffic corridors while complementing the line-haul bus services by para-transit modes.
Case Study: Awakula Ennume, Kampala, Uganda
Public transport services in the Greater Kampala Metropolitan Area are inefficient due to the oversupply of low-occupancy para-transit vehicles. Walking still remains the main form of travel in the city, representing about 46% of overall trips.  The next most commonly used mode is taxi, a 14-seater minivan, with about 22% share of total trips.  Boda-bodas (motorcycle taxis), represent approximately 17% of total trips. However, taxis and boda-bodas remain largely informal since their license permits them to operate anywhere in the country without any restrictions other than district or city-specific fee payments, and also allows them to independently charge fares with no fixed pricing.  Without any restructuring of the para-transit regulatory environment and improvements in road traffic conditions, it is safe to say that a privately operated bus or BRT may not be able to succeed in competing with the mini-taxis and boda-bodas services.
There are some advancements, however, since Awakula Ennume, a taxi owner's cooperative with almost 400 members, is considering starting up a large bus operation. The taxi owners have already pooled their finances and are willing to expand their initial six-bus operation by 180 additional buses.   Such a transition is triggered by declining returns in the taxi businesses caused by severe road traffic congestion and more generally, an oversupply of taxis.
Once they succeed in accessing the required financing they will add six new routes operated by the additional 180 buses.   They are looking to partner with an Indian bus manufacturer, which has agreed to provide buses as well as related maintenance services for three years.  This will help them to fulfil the requirements of their current five-year concession with the city to serve the main corridors in the north. Therefore, Awakula Ennume is actually undertaking the aforementioned actions and doing so gradually so as to not fully abandon their taxi business until the bus operation becomes profitable.  Subsequently, they are planning to move their taxis to service the rural areas.
These efforts can be supported by the government through reforms in the licensing structure. The prevailing licensing regime offers only a low barrier to enter the market of taxis and boda-bodas, which has resulted in an oversupply and decline in productivity of these services. Furthermore, licenses are issued for the whole country rather than a specific route, resulting in a large number of small owners competing within a very fragmented and overlapping route structure. A reform process that encourages the consolidation of taxi owners into associations or cooperatives and in parallel improves the licensing regime might bring some order to the industry and spark new associations or cooperatives to be the formalised bus operators of the future.