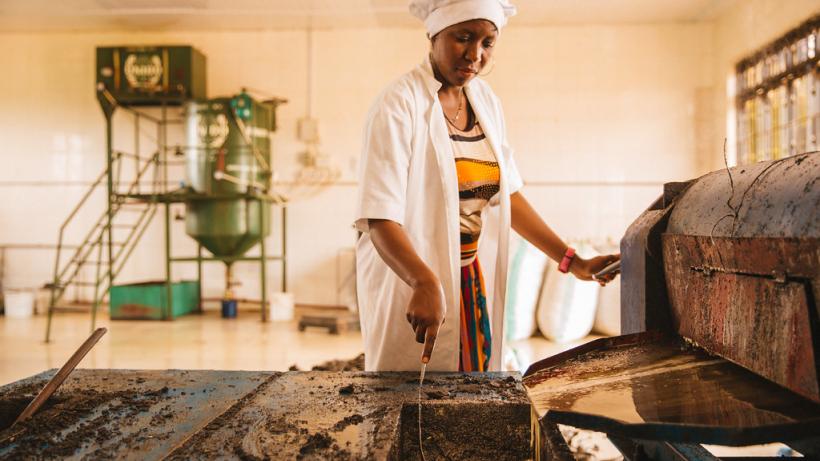 Industrialisation through natural resources: The case of horticulture, wood and furniture in Tanzania
The horticulture, wood and furniture industries in Tanzania are still too small and inefficient. While the country lacks a concrete industrial strategy for these industries, a carefully designed policy mix with science, technology, and innovation at its core could make these industries thrive.
Manufacturing has for long been considered an engine of economic growth and socio-economic development (Szirmai, 2012). All countries that have transitioned to having rich economies have done so by industrialising. Today, many developing countries struggle to find the manufacturing activities that could play this role in their economy. How can a government identify high-potential sectors? And how can it facilitate their growth? Which policy instruments have proved effective in other developing contexts? Researchers and industrial policy practitioners are asking these questions often. More research is needed to provide more convincing answers. This IGC project focuses on Tanzania and studies two agro-processing industries: horticulture, and wood products and furniture.
Processing in Tanzania faces several obstacles
While abundant in the natural resources needed to fuel agro-processing, Tanzania's processing activities are currently very limited. Apart from a handful of large companies, the vast majority of local firms are too small and inefficient. Their small scale and low technological profile, compounded by low capacity utilisation, hinder their ability to increase production and improve the quality of their products. The fieldwork conducted for this project also indicated that local firms suffer from infrastructure bottlenecks, limited availability of high-quality inputs and skilled labour, difficulties in accessing credit, and an unpredictable regulatory and fiscal framework.
Is the current industrial strategy of Tanzania "fit for the job"?
Tanzania is not short of policy documents which outline the government's vision and goals for structural transformation and socio-economic development. Existing policy documents, however, fall short of designing a comprehensive strategy and detailing the industrial policy tools that will actually "do the job". Based on the policy currently in place in Tanzania, the only form of support for the agro-processing industry is the establishment of special economic zones (SEZs). In several developing countries, SEZs (as well as similar instruments such as export processing and industrial zones) have successfully stimulated investment and created entirely new industries. At the same time, various case studies have shown that by themselves these instruments cannot accomplish the task. In order to be effective in the long run, they need to be part of a more comprehensive strategy that addresses the various challenges faced by local entrepreneurs.
Tanzania can learn a great deal from the experience of other developing countries
In order to provide concrete examples of how the government can help these industries attract international recognition, this IGC project reviewed the industrial policy instruments used for palm oil in Malaysia and wooden furniture in Vietnam. Two important lessons emerged from this analysis:
Industrial targeting requires a well-designed and sector-tailored strategy that goes beyond scattered or ad hoc interventions. Such strategies are designed as bundles of industrial policy instruments that reinforce each other and create the right set of incentives for productive investment. To support the furniture industry, the Vietnamese government established export processing and industrial zones, and encouraged ties and collaborations between local firms and foreign multinational companies while promoting adherence to international quality standards.
In order to make these industries engines of long-term development, science, technology, product quality, and innovation must be key priorities. This implies that the government cannot only be a provider of public goods and tax rebates, but needs to be a strategic player in the industry, promoting technological advances and actively contributing to the design of business strategies that aim at achieving high-quality production and sustained competitive advantages. Among the other initiatives in the palm oil industry, the Malaysian government has promoted science and innovation by funding universities and research centres, offering R&D subsidies, and investing public resources in the development of new products and technologies. Bearing in mind the local specificities, the experiences of policy making in the countries analysed by this paper could serve as an example for Tanzania.
References
Szirmai, A (2012). "Industrialisation as an engine of growth in developing countries, 1950–2005", Structural Change and Economic Dynamics 23, 406–420.
Editor's note: A policy brief from this project can also be found here.