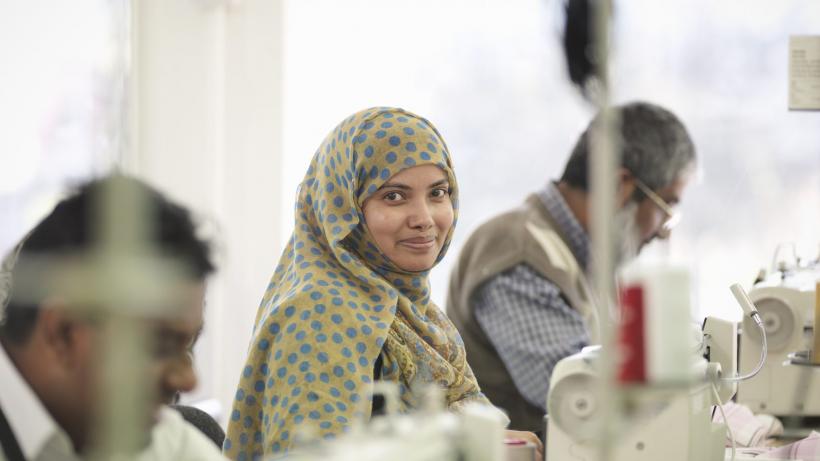 Increasing women's participation in the workforce
Increasing the number of working women can offer significant social and economic benefits globally, but political and social norms, as well as actual laws, keep women out of the workforce in many developing countries. Our research indicates that access to education, finance, and transportation can help increase their independence and participation in the labour force. Additionally, female managers could improve firm productivity.
What are the challenges?
Cultural and social norms prevent women from realising their full economic potential, and safety concerns restrict their physical and economic mobility. Additionally, gender inequities and the lack of enabling conditions in the workplace make it more difficult for women to actively participate in the labour market.
Addressing the problem
IGC research has found access to soft skills training and finance can encourage girls and women to feel more independent and pursue employment and business opportunities. Additionally, means of transportation that reduce mobility barriers can empower girls and women to continue their education and participate in the labour force. Our evidence also suggests that removing key challenges that prevent women from being promoted to managerial positions could improve productivity in garment firms.
Research results
Impact on policy
The findings of the IGC studies on the Bihar bicycle programme have been cited by the Bihar Ministry of Education and the Ministry of Social and Family Welfare as evidence of the programme's success.
Following the girls' negotiation study, resources developed to support the negotiation training were incorporated into the school curriculum by the Zambian Ministry of General Education. The researchers have also made the curriculum freely available for download to support its integration into other relevant programmes. The long-term tracking of girls who participated in the programme will provide further evidence to guide thinking around effective policies to support girls' empowerment.
The IGC research on gender empowerment and productivity in the garment sector has led to the funding of a project to support the promotion of women, and two garment companies have voluntarily incorporated the training programme as part of their standard management practice.