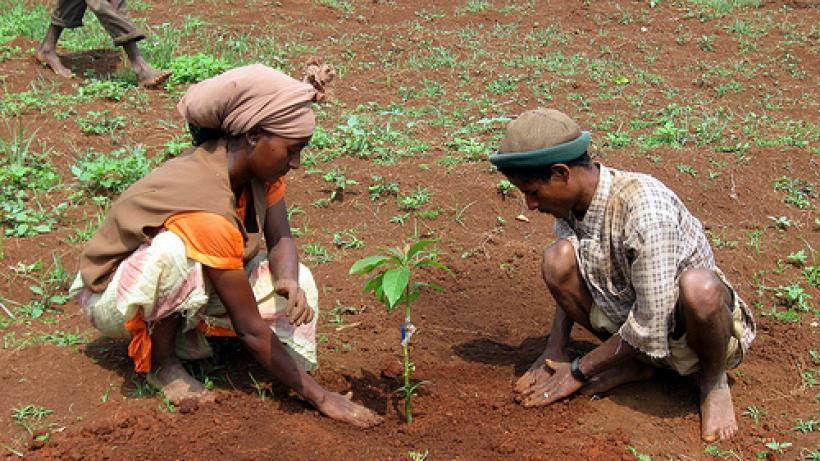 IGC Session - 2017 Ethiopian Economic Association (EEA) Annual Conference
The Ethiopian Economic Association (EEA) annual conference brought together world-class international and local researchers and Ethiopian policymakers to discuss key development issues relevant to the Ethiopian economy.
IGC Ethiopia is one of the major partners of the 2017 EEA conference, with 2 IGC sessions (one plenary and one parallel sessions) were held at the conference. This year the conference has attracted a number of high-level policymakers, with the Prime Minister of the Ethiopian government making the official opening statement. This has provided opportunity for the IGC to become more visible as Alemayehu Seyoum Taffesse (Country Director, IGC Ethiopia and President, EEA) has made the welcoming address and mentioned the IGC. The 2017 EEA conference was attended by thousands of participants who come from government offices, academia, international research organizations, donors, and other major development stakeholders in Ethiopia.
As mentioned above, IGC Ethiopia held 2 sessions at the 2017 EEA conference where results from IGC-funded research papers were discussed. The particular policy areas that the IGC's session informed and, hence, potentially shape policy debates are understanding the different components that improve firm productivity, including the role of labour, technology, and electricity. Since these areas are extremely relevant for both the Ethiopian government and the country program strategy, we believe this event has helped inform policymakers and other stakeholders.
IGC Ethiopia director, Alemayehu Seyoum Taffesse, in conversation with the country's Prime Minister, Hailemariam Desalegn.
Careful understanding of how to address develop challenges continues to require collaboration between academics and policymakers for the co-generation of both research questions and the design of innovative solutions. This is particularly the case for Ethiopia, which is well-suited to absorb evidence and research into effective policy design at its nascent stage of industrial development and other agendas that directly feed into industrial development, including urbanization and youth employment. Issues that emerged from the IGC sessions empirical presentations and discussion include the following:
The challenges and potential opportunities that enhance firm productively, including the role of electrification and trade logistics.
Ways of improving the labour market frictions in Ethiopia that will eventually promote youth employment.
In the plenary session, Alemayehu Seyoum Taffesse has presented the IGC's model and why the model works. Moreover, IGC Ethiopia's activities and plans were discussed. After discussing IGC Ethiopia's thematic areas and the process IGC funds research projects, Alemayehu invited participants to apply for funding when the international calls for proposals are announced.
To sum up, the EEA/IGC Ethiopia conference has successfully provided a platform for the exchange of ideas between world-class researchers and policymakers, and for the development of high-quality, co-generated research that addresses key development issues relevant to Ethiopia.
For more information about the IGC session, please contact ethiopia@theigc.org .