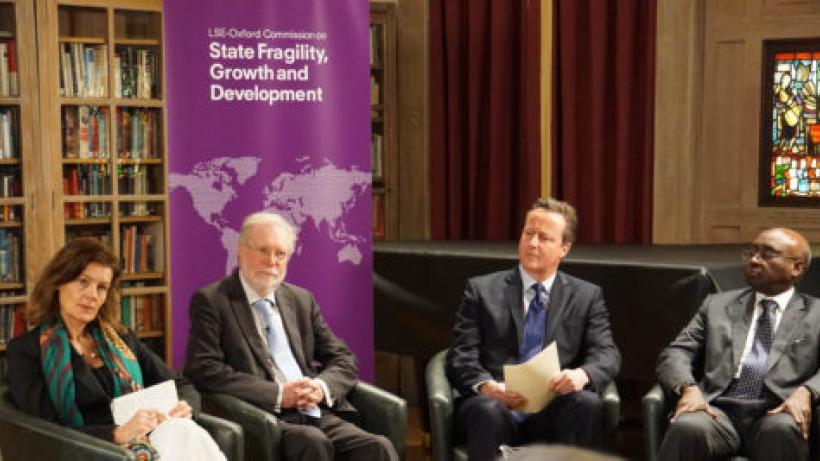 LSE-Oxford Fragility Commission - Launch event
The LSE-Oxford Commission on State Fragility, Growth and Development was launched on 16 March 2017 at an evening event at the LSE's Shaw Library. It featured an opening speech by Former UK Prime Minister and Commission Chair David Cameron and a talk by Professor Paul Collier, academic director of the commission.
Mr Cameron and Professor Collier were joined in a panel discussion by Donald Kaberuka, commission co-chair and former president of the African Development Bank, and Professor Ngaire Woods, commissioner and dean of Oxford's Blavatnik School of Government.