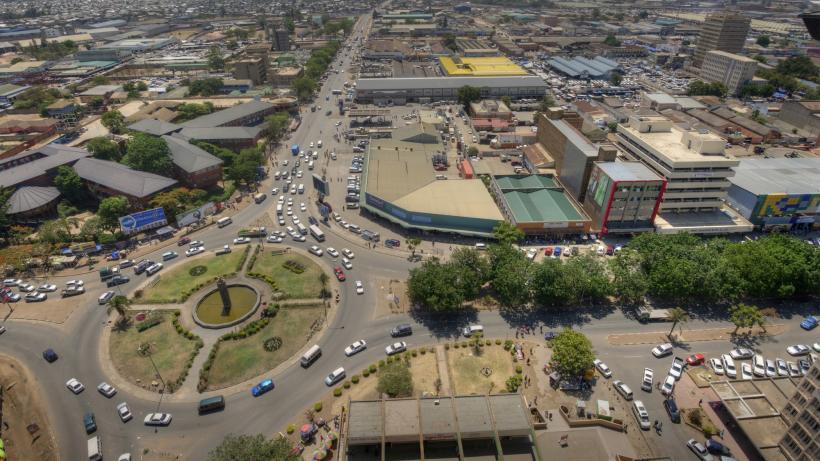 Lusaka's informal settlements policy roundtable
IGC Cities that Work and the UN-Habitat host a virtual closed-door policy roundtable focused on understanding and upgrading informal settlements in Lusaka.
The roundtable is part of an ongoing partnership between IGC Cities that Work and the UN-Habitat to support policymakers in Zambia on urban policy priorities.
Over 40 delegates from 20 organisations and departments including from the Ministry of Local Government, the Ministry of Land and Natural Resources, Ministry of Housing and Infrastructure Development, the Lusaka City Council, People's Process on Housing and Poverty in Zambia, and the University of Zambia join the conversation centred on the following objectives:
Disseminate results of IGC's projects undertaken to map and characterise informal settlements in Lusaka.
Discuss the utility of the evidence produced for key policy stakeholders.
Discuss future policy actions and investments needed to improve service delivery in informal settlements and proactively planning for urban expansion.
Explore further avenues for collaboration between policymakers and development partners to support urban policy.
The discussion includes strategies for urban expansion planning for Lusaka and other cities in Zambia, the role of integrated planning, evidence, and data in informing informal settlement upgrading, and underlying institutional challenges such as complex land rights structures and urban governance.
For any questions on this discussion and the partnership between the UN-Habitat and the IGC please contact Shahrukh Wani (s.rukh@lse.ac.uk) and Moonga Chilanga (moonga.chilanga@undp.org)