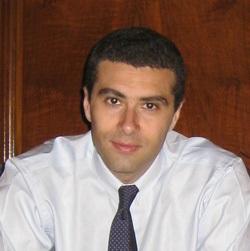 Emmanuel Farhi
Professor of Economics
Harvard University
Emmanuel Farhi is a Professor of Economics at Harvard University. His research focuses on macroeconomics, finance, international economics, and public finance. His papers have been published in leading journals including the American Economic Review, the Journal of Political Economy, the Quarterly Journal of Economics, the Review of Economic Studies and the Journal of Financial Economics. He is a member of the French Economic Analysis Council to the French Prime Minister, a research associate at the National Bureau of Economic Research, the Center for Economic Policy Research, the International Growth Centre, as well as a fellow of the Toulouse School of Economics. He is also an associate editor of the American Economic Review.
In 2010, he received a Sloan Research Fellowship. He was awarded the 2009 Bernacèr Prize for the best European economist under the age of 40 by the Observatory of the European Central Bank, the 2011 Mallinvaud prize by the French Economic Association, the 2013 Best Young Economist prize by Le Monde and the Cercles des Economistes, and the 2013 Banque de France and Toulouse School of Economics prize in Macroeconomics and Finance. In 2010, he was named a Young Leader of the French American Foundation.
He grew up in France where he attended the École Normale Supérieure and the Corps des Mines. He was awarded his Ph.D. by the Massachusetts Institute of Technology (MIT) in 2006.