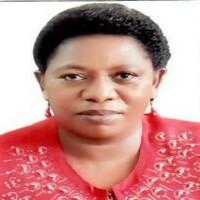 Harriet Ntabazi
Minister for Trade
Uganda
Hon Ntabazi Harriet is the Minister of state for trade, industries and cooperatives in charge of Trade with over 30 years' experience in politics, community development and governance. The political journey has nurtured her into a confident, dynamic, dedicated professional with proven experience in community development.
Utilizing her expertise in governance and community development has been pivotal to ensuring equitable planning and management of services to support communities most especially for women and youths. Her objective is to create opportunities by serving in a challenging position of leadership in a multi-cultural environment that optimizes the utilization of her organizational and community development skills and competencies.
ACADEMIC QUALIFICATIONS
In 2008, attained a bachelor's degree in Arts from Makerere University, Uganda Advanced Certificate of Education (UACE) from Simbya Secondary School district in 2004 and a Uganda Certificate of Education (UCE) from Simbya Secondary School in 1989 in Bundibugyo district. She trained as a grade III teacher at Bundibugyo Teachers College and also attained a certificate in Library and Information Technology at Rweza Training Institute and conference Centre. She further attained a certificate in Conflict handling s skills training in 2000, in 2005; she attended and completed a Gender Budget Training Workshop. She also attained a certificate in Effective Representation, Leadership skills and Good Governance awarded by the Uganda Women Parliamentary Association among others trainings.
CAREER
From 1989 until 1992, Harriet served as a Records Clerk. She then worked as a librarian at Semuliki High School, from 1994 until 1998. She served as a District Youth Councilor between 1998 until 2000. From 2001 until 2005, she served as the Women's Representative on the Bundibugyo District Local Government Council. She concurrently worked as a senior mobilizer for the ruling National Resistance Movement (NRM) political party from 1994 until 2005.
She entered elective politics in 2010 and at the 2011 general election was elected to represent the Women's Representative for Bundibugyo in the Parliament of Uganda on behalf of the NRM. During this period, she served on various committees including ICT Committee, Government Assurance Committee, Legal and Parliamentary Affairs Committee. In her time in parliament, she was significantly vocal in advocacy for community interventions for development for instance she advocated for formation and support of community Saving cooperatives and loan schemes for both rural and urban dwellers to encourage development for all.
She is currently the Minister of State for Trade, Industry and Cooperatives in charge of Trade in the Republic of Uganda. The vocal community development advocate has continuously used her position to drive youth and women development in the communities. As minister responsible for all trade activities including the promotion and diversification strategy for exports in the country, Harriet has used her position to design strategies and programs to support both large private actors and small-scale entrepreneurs (SMEs) to sustainably engage in the development of the country.
Harriet has always been defined by her zealous love and commitment to community development. With the "no one left behind" approach she has continued to support policies that encourage the youth and local women to engage in sustainable development. For instance, formation of cooperatives, small scale investments and others.