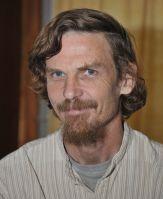 Jean Drèze
Honorary Professor
Delhi School of Economics
Jean Drèze is a Belgian-born Indian development economist who has been influential in the economic policy making of his country.
He studied mathematical economics at the University of Essex and did his Ph.D. (economics) at the Indian Statistical Institute, New Delhi. He has taught at the London School of Economics and holds an Honorary Professorship at the Delhi School of Economics.
His work in India include issues like hunger, famine, gender inequality, child health and education, and the NREGA.
His co-authors include Nobel laureate in economics Amartya Sen, with whom he has written on famine, Nicholas Stern, with whom he has written on policy reform when market prices are distorted and Nobel laureate in economics Angus Deaton. He is currently an honorary Professor at the Delhi School of Economics, and Visiting Professor at the Department of Economics, Ranchi University. He was a member of the National Advisory Council of India in both first and second term.