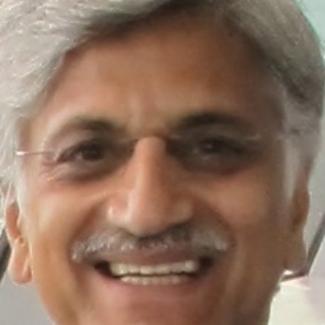 Jitendra Bajpai
Lecturer
Columbia University
Jitendra Bajpai is a lecturer at Columbia University's School of Professional Studies. He is an urbanist and independent consultant with an interest in promoting sustainability principles in urban development and delivery of infrastructure services. Since 2011, Jit has taught Sustainable Cities.
Prior to his current position, he served the World Bank (1990-2011) in various positions including as the Director, Manager of Transport sector operations in East Asia and Pacific Region (EAP) and Advisor to the EAP Vice-President.  Before his World Bank career Jit worked with several firms dealing with transport and urban issues including COMSIS (US, 1983-90), RATP (Paris, France, 1977-78), Atkins & Das (India, 1980), Ministry of Works & Housing (India, 1973-74), and as an Assistant Professor at the Indian Institute of Technology (IIT, Mumbai, 1981- 83), and as a visiting faculty at the IIT (Mumbai, 2015) and Indian School of Business (ISB, 2016-17).  He is a member of the Advisory Board on Future of Urban Development for the World Economic Forum, and has recently served the World Bank, Inter-American Development Bank (Washington, DC), Brookings Institution (Washington, DC), the Rwanda and Uganda Governments under the sponsorship of International Growth Center (UK) and CAF, the Development Bank of Latin America.​
He is an engineer and planner with a doctorate degree from the University of Paris.  He was a Fellow of Johns Hopkins University (1978-79) and completed an executive management program at the Harvard Business School. As the Treasurer of his family foundation (DeFries-Bajpai Foundation), Jit promotes science for sustainable development.