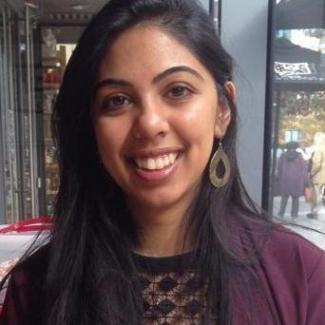 Nadia was a Country Economist for IGC Sierra Leone. She holds a Master of International Affairs degree from Columbia University's School of International and Public Affairs focusing on Economic and Political Development.
She is a Research Fellow at the London School of Hygiene and Tropical Medicine, where she is part of a team implementing and evaluating the use of mobile technology in improving the contact tracing component of the Ebola response.
In her previous role as a Senior Research Associate at Innovations for Poverty Action Sierra Leone, she managed the evaluation of a local reconciliation program following the country's civil war and has also been engaged in discussions of the health sector and related data analysis.
As Project Coordinator of the Trust in State Authority project at the Centre for Economic Research in Pakistan, her research used behavioural lab games to investigate the interaction between citizens and state institutions.
Her previous experience and research includes looking at the role of donor coordination and technology in crises (Pakistan) and of mobile technology in health (India), access to health care for marginalised communities (Nepal), and NGO management (Canada), with shorter-term engagements in Jordan and Tanzania and in evaluations at the United Nations Department of Peacekeeping Operations. She is largely interested in political development and good governance, particularly in the Islamic world.
Nadia holds a Bachelor of Arts (Hons) degree in International Development and Middle East Studies from McGill University and was a 2011-2012 AC4 Research Fellow at Columbia University's Earth Institute.