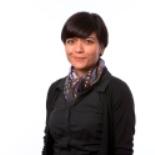 Pragya Tiwari
Editor-in-Chief
VICE India
Pragya is Editor-in-Chief of VICE India. She studied law and worked as a corporate lawyer. After taking over as the director of the law firm, RKT Legal she worked at expanding its operations in two cities. In her spare time she used to write a column on culture and books for Times of India and contribute book reviews to several other publications.
Four years into her law career Pragya switched to journalism full time joining Tehelka, India's leading investigative journalism as an editor and helped set up its digital newsroom. She set up her own new media company that has since started several digital media projects including a cinema and culture magazine called The Big Indian Picture that she edited, and a multi-platform indie music project.
As one of the directors of the media company she founded she consults media startups on content strategy and works on editorial projects the company takes on. Pragya also writes on policy, politics and culture for some of India's leading publications and currently hosts a television show on NDTV Primetime, which is part of one of the country's best-known TV networks.