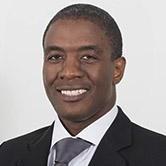 Sydney Zharare
Principle Specialist
Genesis Analytics
"Sydney Zharare is the principal responsible for the agribusiness and market development practice at Genesis Analytics. He is an agricultural economist with extensive experience in commercial agribusiness and development work. He has designed, implemented and managed long-term donor programmes using the value chain and M4P methodologies, implemented various market facilitation interventions, and worked on the development of land tenure policy.
Over the past five years, Sydney has been involved in the design of multiple long-term development projects in Mozambique, Nigeria, Tanzania and Zimbabwe. A proponent of private sector involvement as the key to sustainability, he embedded private sector and donor interfaces into these programmes so that that the benefits would not cease to accrue once they had come to an end.
Sydney is currently supporting a long-term market development (M4P) project in the Niger Delta. The objective of the project is to assist both public and private sector participants to fulfil their support and regulatory functions, thereby ensuring the effective functioning of the entire value chain. In addition to the current assignment in Nigeria, he is helping a large corporate retailer in South Africa to diversify its supply base through on-farm support and market linkage facilitation. He has extensive experience working with the Department for International Development, the Swiss Development Corporation and the United States Agency for International Development.
Prior to joining Genesis, Sydney was Country Manager for DAI, an international development consulting firm based in Washington DC.
Prior to that, he held various positions in commercial agribusiness, which included the post of Operations Manager at the Johannesburg Fresh Produce Market. There he was involved in day-to-day business management throughout the value chain, from crop scheduling through to export sales.
Sydney holds an MSc in Agricultural Economics from the University of Pretoria and a BSc (Honours) in Agricultural Economics and Extension from the University of Zimbabwe. He also completed a programme in Management and Operations at Cornell University in New York."