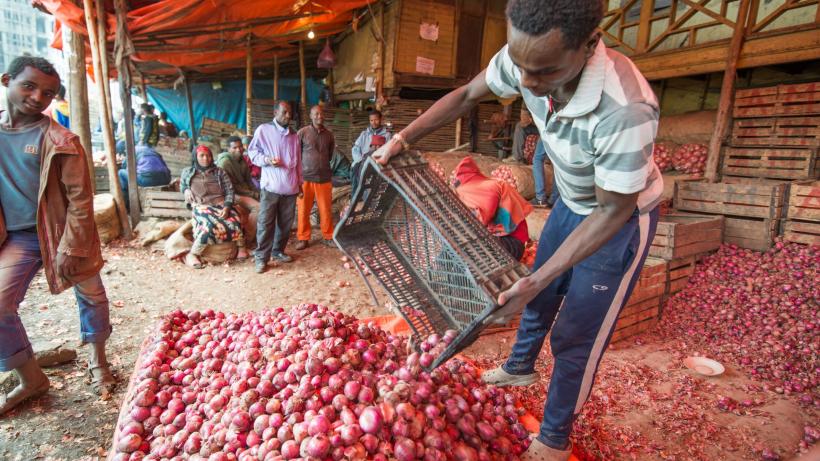 Inflation in Ethiopia: Supply-side drivers
This brief explores several dimensions of supply-side drivers of food inflation in Ethiopia. Given the persistence of food inflation in macroeconomic analysis, managing inflationary expectations through effective communication of the country's macroeconomic policy stance and its adjustments is critical.
On the supply side, marketable surplus of grain has not kept up with the increase in demand and production. Increasing imports in the short-term and production in the medium-term is key.
Recent analysis of several food supply chains (teff, dairy, vegetables) shows they are more efficient than anticipated, with farmers receiving a relatively high share of urban prices (and less for middlemen than commonly assumed).
Facilitating supply chain development in fruits and vegetables can support the seasonal increase in high-value food items. Rationalising location and seasonality of the urban distribution infrastructure could decrease transaction costs at the retail level.
The growing telecom network can be leveraged to make it easier to share real-time market data among farmers to reduce monopoly power and, hence, the margin between farmgate and market prices.
Geographic price dispersion has been increasing in line with inflation. Maintaining improved transport to increase integration and decrease dispersion is critical.