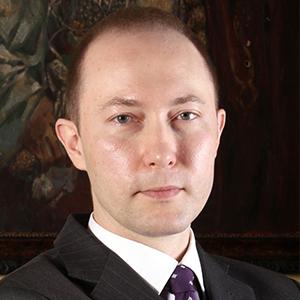 Bojan Markovic
Lead Economist for Turkey
European Bank for Reconstruction and Development
Bojan Markovic is a Lead Economist for Turkey at the European Bank for Reconstruction and Development (EBRD).
Mr Markovic graduated from the Belgrade Faculty of Economics in 1997. He took M.Sc. in International Money and Banking in 2000 from the University of Birmingham, United Kingdom, where he also completed his Ph.D. in Economics in 2005 with the thesis on The Credit Channels of the Monetary Transmission Mechanism.
Mr Markovic began his central banking career in 2000 at the Bank of England in London, working in the areas of monetary analysis and financial stability. He was in charge of the Bank of England's official model for forecasting UK inflation and provided technical assistance courses in several developing countries. In 2008, Mr Markovic moved to Goldman Sachs, where he was an executive director in private wealth management, focusing on investment strategies for exchange rates, short- and long-run interest rates, and equities, mainly in G10 countries. From 2009 to September 2012 Mr Markovic was the Vice Governor of the National Bank of Serbia in charge of monetary policy, financial markets and payment systems. Until November 2013, before taking position in the EBRD, Mr Markovic was visiting scholar in the IMF, and external expert on several IMF missions in a range of countries. Bojan Markovic is also an Honorary Senior Visiting Fellow at the Cass Business School in London.