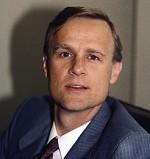 Klaus Schmidt-Hebbel
Professor of Economics
Catholic University of Chile
After 12 years at the World Bank as a senior and principal economist, Klaus Schmidt-Hebbel joined the Organisation for Economic Co-operation and Development (OECD) as Chief Economist, where he was also the Director of the Economics Department.
Since 2004 Schmidt-Hebbel has been Professor of Economics at the Catholic University of Chile, and in 2007 was appointed President of the Chilean Economic Association. He has worked closely with many financial organizations (IMF, World Bank, Asian Development Bank and others), central banks (New Zealand, Peru, Argentina, Uruguay, Egypt, Indonesia, Mexico), governments, and universities providing key policy advice on a wide array of topics ranging from macroeconomics and growth policies, to pension systems and capital market reforms, institutional organization and policy design.
Schmidt-Hebbel holds a PhD in Economics from the Massachusetts Institute of Technology, under Paul Krugman's direction, and a master's in economics from the Catholic University of Chile.
A national of Germany and Chile, he has been widely published in the field of capital market development, monetary policies, pension systems and reforms. He speaks fluent Spanish, English, German, Portuguese and basic French.