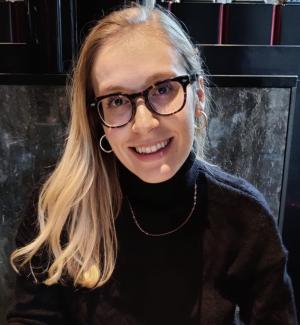 Marta Bertanzetti
Policy Economist (Firms)
International Growth Centre
Marta Bertanzetti is a Policy Economist for the Firms Initiative at the International Growth Centre (IGC), based at the London School of Economics (LSE).
Prior to joining the IGC, Marta served as M&E and Data Officer at the UNAIDS (Joint United Nations Programme on HIV/AIDS) regional office for West and Central Africa in Dakar, Senegal, where she played a key role in developing a highly disaggregated, data-driven overview of the AIDS epidemic in the region. Marta has also worked as Junior Policy Analyst at the Organisation for Economic Co-operation and Development (OECD) in Paris. Her work at the OECD revolved around public health policies, strategic public health planning, as well as environment, education, and skills policies.
Originally from Italy, Marta holds a Master's degree in International Development (with a specialization in Sub-Saharan Africa) from Sciences Po Paris, and a BSc in International Economics and Finance with a major in Economics from Bocconi University in Milan. She has a keen interest in evidence-based policymaking, development economics, and informality in developing countries.