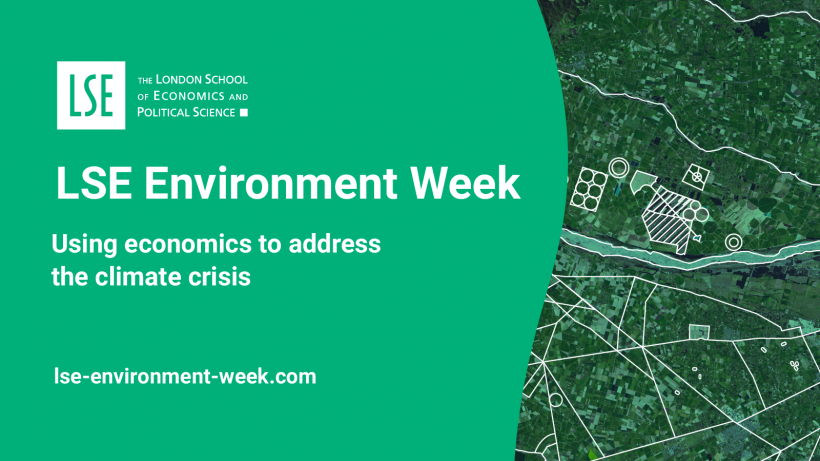 LSE Environment Week
The Economics of Environment and Energy Programme (EEE), International Growth Centre (IGC) and Programme on Innovation and Diffusion (POID) within the LSE Economics Department will convene the LSE Environment Week at the London School of Economics and Political Science (LSE) in London from 19-23 September 2022. Bringing together partners at LSE and around the world, Environment Week is an opportunity to encourage economists from all fields to work on environmental issues and to connect this work to policy change.
You can watch the video recordings of the webinar and public lectures:
Please check the LSE Environment Week official website for more information and the latest updates.