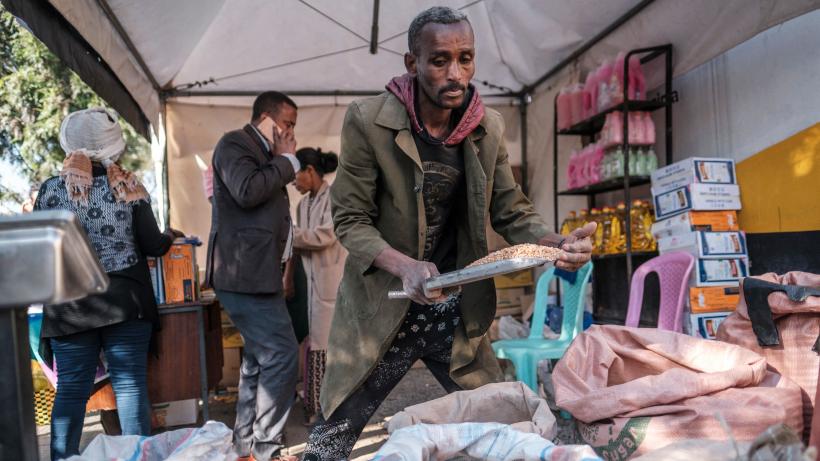 The distributional impact of inflation in Ethiopia
The policy brief examines the differentiated impacts of inflation in Ethiopia across income groups. The study identifies that inflation will more adversely affect the poorest households.
High inflation is currently one of Ethiopia's biggest policy concerns, with the general rate of inflation at 33.6% in February 2022.

An analysis of inflation using price indices computed across three income groups for the period 2016-2022 has shown that periods of high inflation in Ethiopia are mainly skewed by the high rate of inflation in food prices. This means that households who spend a larger proportion of their income on food are affected more severely than households who allocate a larger portion of their income on non-food items.

With such disparities in the share of food consumption expenditure between income groups, a rise in food inflation is expected to affect poor households more adversely than rich households.

The study also identified that price rises in only few commodities accounted for most of the headline inflation. Bread and cereals, oils and fats, vegetables, and spices accounted for 87% of food inflation and 64% of the headline inflation in the low-income group in 2021.

This policy brief highlights that consumption subsidies, support to production, and other policy interventions to deal with major supply bottlenecks need to assess the varied impact inflation has across different income groups.

​​​​​​​