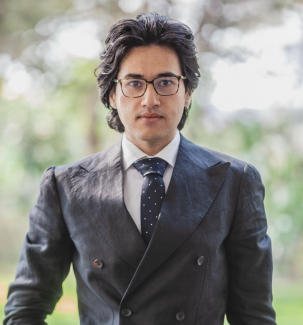 Shahrukh Wani
Country Manager, Zambia
International Growth Centre
Roles
IGC Staff
Researchers
Shahrukh Wani leads International Growth Centre (IGC)'s engagements in Zambia as the Country Manager. Based at the LSE and IGC's Lusaka office, his work uses research and data to support economic policy, especially on urban development, public finance, public-sector management, and infrastructure financing.
As the Country Manager, Shahrukh leads a team of economists to achieve IGC's goals across all areas in Zambia. The team's efforts involve enhancing the use of data analytics in public policy, addressing challenges in agricultural productivity, informing decentralization, and promoting the mining sector's contribution to the economy. Across these areas, he leads IGC's relationships with senior government and non-government partners to deliver policy advice.
Before, he was an economist at IGC's Cities that Work initiative based at the University of Oxford where he worked on delivering research and policy advice on urban governance, property taxes, and public-private partnerships in Afghanistan, Pakistan, and Uganda. He has been quoted widely on economic, tax, and urban policy, including in the Financial Times, the Africa Report, and Al Jazeera. Born and raised in Pakistan, he studied at the University of London and the London School of Economics.
He tweets at @ShahrukhWani and his webpage can be accessed here.