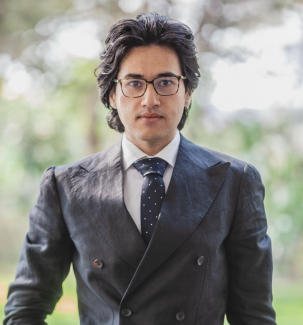 Shahrukh Wani
Country Manager Zambia and Economist at Cities that Work
International Growth Centre
Roles
IGC Staff
Researchers
Shahrukh Wani is the Country Manager for IGC Zambia and an Economist at IGC's Cities that Work initiative based at the University of Oxford's Blavatnik School of Government. 
With IGC since 2018, Shahrukh has worked in collaboration with policymakers in Afghanistan, Pakistan, Uganda, and Zambia on cities, property taxation, public-private partnerships and local governance to support the use of economic research in decision-making. He has also supported multi-country policy advice initiatives, such as the UK's Global Future Cities Programme. 
Since November 2021, he has helped re-establish and subsequently lead IGC's Zambia country program that works directly with political and bureaucratic leadership to support inclusive and sustainable growth. As Country Manager, he leads a team of country economists in Zambia to develop and implement IGC's country strategy, lead strategic partnerships with policy stakeholders, manage multiple policy engagements, and contribute to research. 
A Pakistani citizen, he was born and raised in Rawalpindi before studying at the London School of Economics. Apart from the IGC, he has worked with UN-Habitat, ActionAid, Innovations for Poverty Action, and the Grameen Foundation. He also regularly provides commentary on Pakistan's economy, with articles published in Dawn and quotes in BBC, Al Jazeera and Financial Times. 
He tweets @ShahrukhWani and his personal webpage can be accessed here.